Pennsylvania
Pittsburgh Weather: High winds, severe weather causing concern heading into Wednesday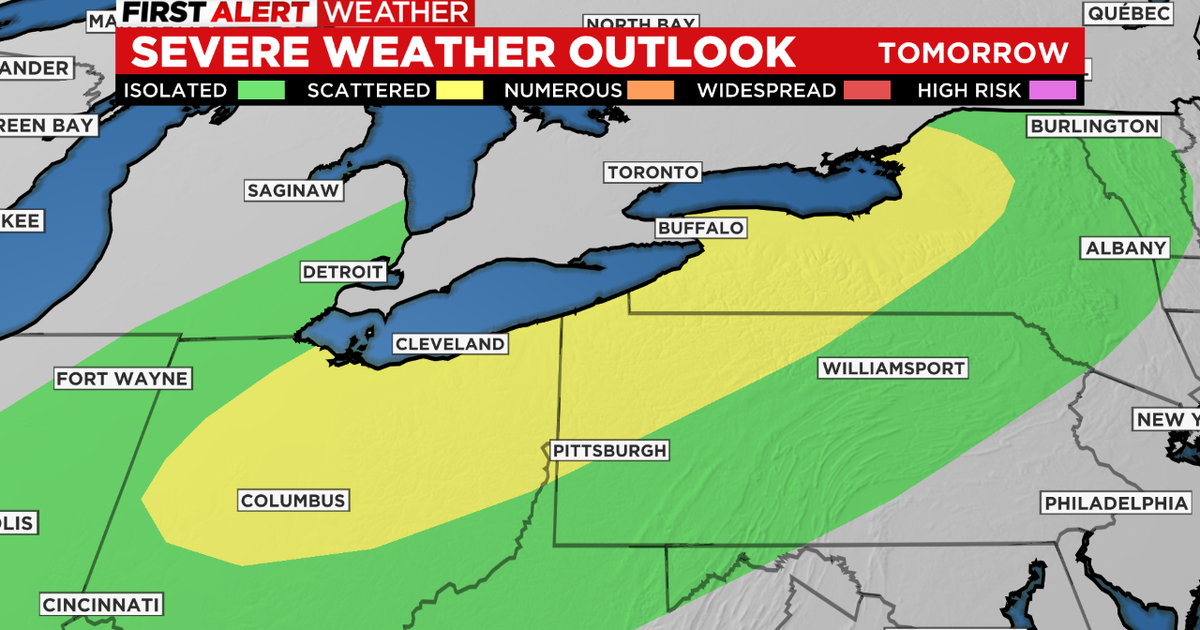 PITTSBURGH (KDKA) – Looking ahead, high winds and fast-moving storms could be a concern heading into tomorrow.
Daily Average High: 74 Low: 54
Sunrise: 7:06 Sunset: 7:21
today: Fog at the beginning of the day
Are there days to watch out for?: Wednesday is now the first warning weather day.
know: Fall temperatures arrive with the arrival of autumn, with highs in the 60s on Thursdays and Fridays.
Weather link:
current situation | | school closures and delays | | post weather photos
Let's take a look at the potential for storms on Wednesday and Thursday. The storm potential is all due to the expected cold front moving south late Wednesday night. Upper winds also add to the instability and encourage storms. Most of the storms from the data I saw occurred in the afternoon and early evening. The biggest concern right now is destruction by strong winds.
Severe weather peak hours are Wednesday from 6:00 to 11:00. Overlooking Wednesday's storm, winds will pick up behind the front on Thursday morning, bringing in cooler air from the north. Interestingly, lake effect showers are expected in some locations along Interstate 80 and north of it on Thursday. This is because cold air blows into the warm waters of Lake Erie.
Less rain falls from Lake Erie, but it can get a little nasty when temperatures drop. Thursday's gusts could reach nearly 30 mph. Back in the day, once the fog clears, the rest of the day is spectacular. The highest value is expected to be near 80. After yesterday's all-time high of 75, Pittsburgh's all-time high of 79. Winds are from the northwest, 5 to 10 miles per hour. The sky will be mostly clear.
Stay up to date with the KDKA Mobile App. You can download it here.
https://www.cbsnews.com/pittsburgh/news/pittsburgh-weather-strong-winds-severe-weather-cause-for-concern-heading-into-wednesday/ Pittsburgh Weather: High winds, severe weather causing concern heading into Wednesday