Pennsylvania
North Central Pennsylvania nonprofit hospital executive salaries Spotlight PA State College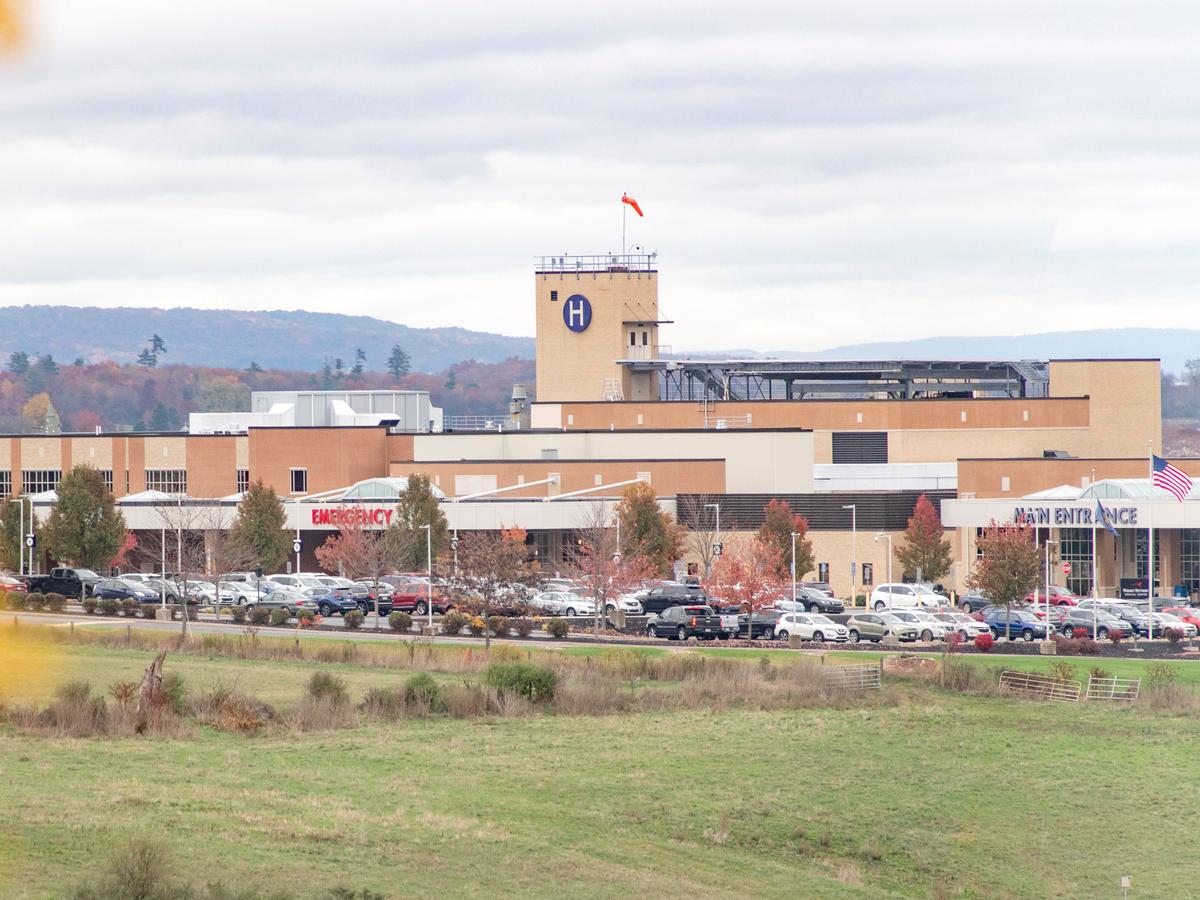 This story first appeared in Talk of the Town, a weekly newsletter by Spotlight PA's State College Area Division covering the most important news and events in north-central Pennsylvania. Sign up for free here.
A federal judge recently revoked a property tax exemption for a nonprofit hospital in southeastern Pennsylvania. Previously reported by Spotlight PA.
Tower Health charged the hospital it owns exorbitant administrative fees, Judge Christine Fizano Cannon found. The ruling also found that executives were being paid "spectacular" salaries, with bonuses tied to the health care system's financial success.
Clint Matthews, former CEO of Tower Health, received about $2.5 million in salary and bonuses in fiscal 2020, according to tax returns that nonprofits must file with the IRS.
In north-central Pennsylvania, most hospitals are part of larger medical systems such as the University of Pittsburgh Medical Center (UPMC), Geisinger, and Penn Highlands.
In 2020, the CEOs of these systems posted seven-figure revenues. UPMC's Jeffrey Romoff earned his $9.5 million. Geisinger's Jaewon Ryu earned his $4.6 million. Penn Highlands' Steve Fontaine earned his $1.1 million.
To get a complete picture of executive compensation for nonprofit hospitals in north-central Pennsylvania, Spotlight PA compiled a list of total salaries and bonuses from facilities in the area. Data provided by hospitals and affiliated organizations is based on nonprofit tax returns for fiscal 2020, the most recent year for which data is available.
In some cases, a hospital's CEO may not be the highest-paid employee.
Facility Name, County, CEO, Title, Payments:
UPMC Williamsport and UPMC Muncie (Lycoming): Stephen Johnson (former president), $1.1 million (another document shows $996,352)

Nitani Mountain Medical Center (Center): Kathleen Line (CEO), $1.1 million

Evangelical Community Hospital (Union): Kendra Oker (CEO), $887,429

UPMC Altoona and UPMC Bedford* (Blair, Bedford): Jean Fischer (CEO), $791,814

Penn Highlands DuBois (Clearfield): John Sutica (Former President), $507,534

Geisinger Lewistown Hospital (Mifflin): Kirk E. Thomas (CAO of Geisinger Western Region), $333,457

Geisinger Jersey Shore Hospital (Lycoming): Tammy Anderer (CAO of Geisinger North-Central Region), $315,017

Punkstuney Area Hospital (Jefferson): Daniel Braff (former CEO), $311,269

UPMC Wellsboro and UPMC Cole (Tioga, Potter): Janie Hilfiger (President), $294,086

Penn Highlands Huntingdon, Huntingdon: Joseph Myers (CEO), $293,667

Pen Highland Elk (Elk): Brad Chapman (CEO), $283,242

UPMC Lockhaven (Clinton): Ronald Reynolds (President), $278,000

Penn Highlands Clearfield (Clearfield): Rhonda Halstead (President), $258,826

Penn Highlands Brookville (Jefferson): Julian Peer (President), $245,993

UPMC Kane (McKean): Mark Papalia (President), $160,538

Penn Highlands Tyrone (Blair): Anna-Marie Anna (CEO), $120,776**

Bucktail Medical Center (Clinton): Timothy Reeves (Director), $90,683
*Outside Spotlight PA State College's 14 county coverage area
**Appointed in the middle of the fiscal year
Ashad Hajera is Reporting to America He is a member of the Corps and writes on rural issues for the State College Regional Bureau of Spotlight PA.
support this journalism Help energize local news in north central Pennsylvania. spotlightpa.org/statecollegeThe spotlight PA is foundation and readers like you Those working in public service journalism with accountability and results.
https://www.spotlightpa.org/statecollege/2023/04/rural-pennsylvania-hospital-nonprofit-property-tax-exemption-executive-pay/ North Central Pennsylvania nonprofit hospital executive salaries Spotlight PA State College