Pennsylvania
Is *NSYNC reuniting? Here's what we know about all the rumors circulating on social media right now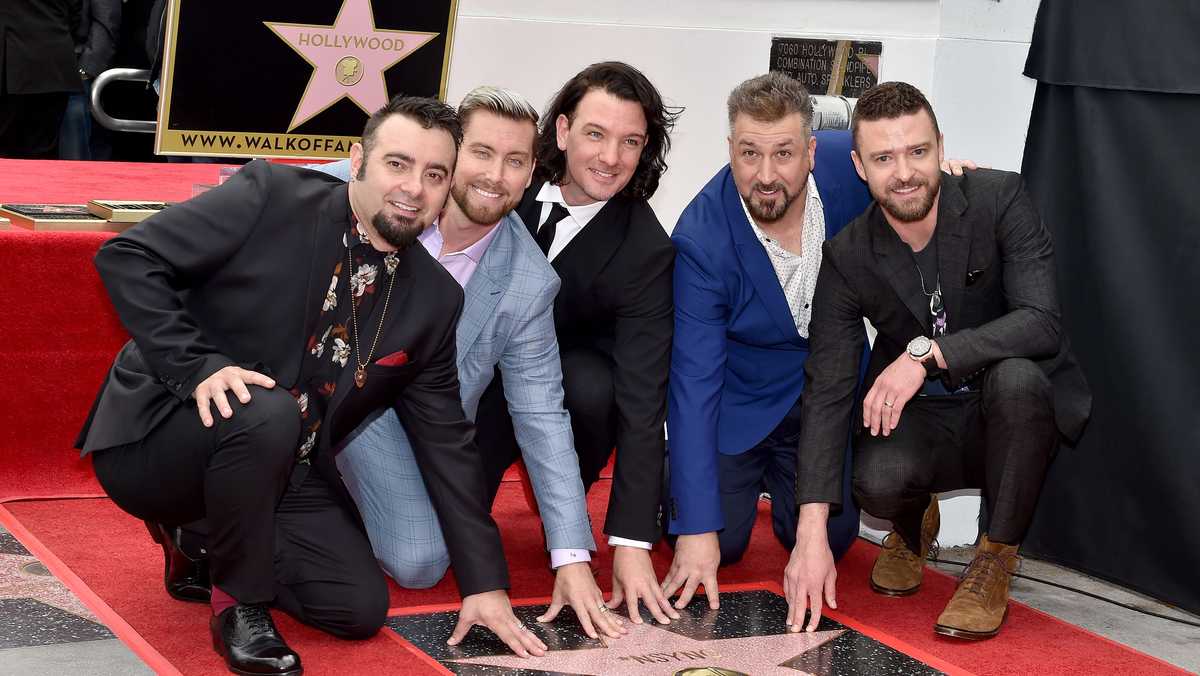 Fans are speculating an *NSYNC reunion will take place at the Video Music Awards on Tuesday, Sept. 12 based on rumors that have been circulating on social media.Video above: Shakira to receive Video Vanguard Award at MTV VMAsAs the VMAs are set to take place in New Jersey on Tuesday, fans have noticed that Justin Timberlake, Joey Fatone and Lance Bass were all in New York City on Monday, according to Billboard. Billboard also reported that JC Chasez was photographed on a private plane, but there was no indication of where he was flying to.Chris Kirkpatrick's location was also unclear.While there is no confirmation that *NSYNC is reuniting, fans have been speculating a reunion due to Justin Timberlake's new film, "Trolls Band Together," which is set to hit theaters in November.Posters for the movie have been put across New York City, along with the *NSYNC logo and a QR code. After scanning the QR code, fans were brought to a website that has the *NSYNC logo, five Troll heads and a whistle tune. Trailers for the film show Justin Timberlake's Troll character reuniting with his old boy band after they disbanded years prior because they "were out of sync."
Fans are speculating an *NSYNC reunion will take place at the Video Music Awards on Tuesday, Sept. 12 based on rumors that have been circulating on social media.

Video above: Shakira to receive Video Vanguard Award at MTV VMAs
As the VMAs are set to take place in New Jersey on Tuesday, fans have noticed that Justin Timberlake, Joey Fatone and Lance Bass were all in New York City on Monday, according to Billboard.
Billboard also reported that JC Chasez was photographed on a private plane, but there was no indication of where he was flying to.
Chris Kirkpatrick's location was also unclear.
While there is no confirmation that *NSYNC is reuniting, fans have been speculating a reunion due to Justin Timberlake's new film, "Trolls Band Together," which is set to hit theaters in November.
Posters for the movie have been put across New York City, along with the *NSYNC logo and a QR code. After scanning the QR code, fans were brought to a website that has the *NSYNC logo, five Troll heads and a whistle tune.
Trailers for the film show Justin Timberlake's Troll character reuniting with his old boy band after they disbanded years prior because they "were out of sync."
https://www.wgal.com/article/nsync-reunion-2023/45089528 Is *NSYNC reuniting? Here's what we know about all the rumors circulating on social media right now