Sports
Young brings experience and passion to the Littlestown HS Athletic Program | Sports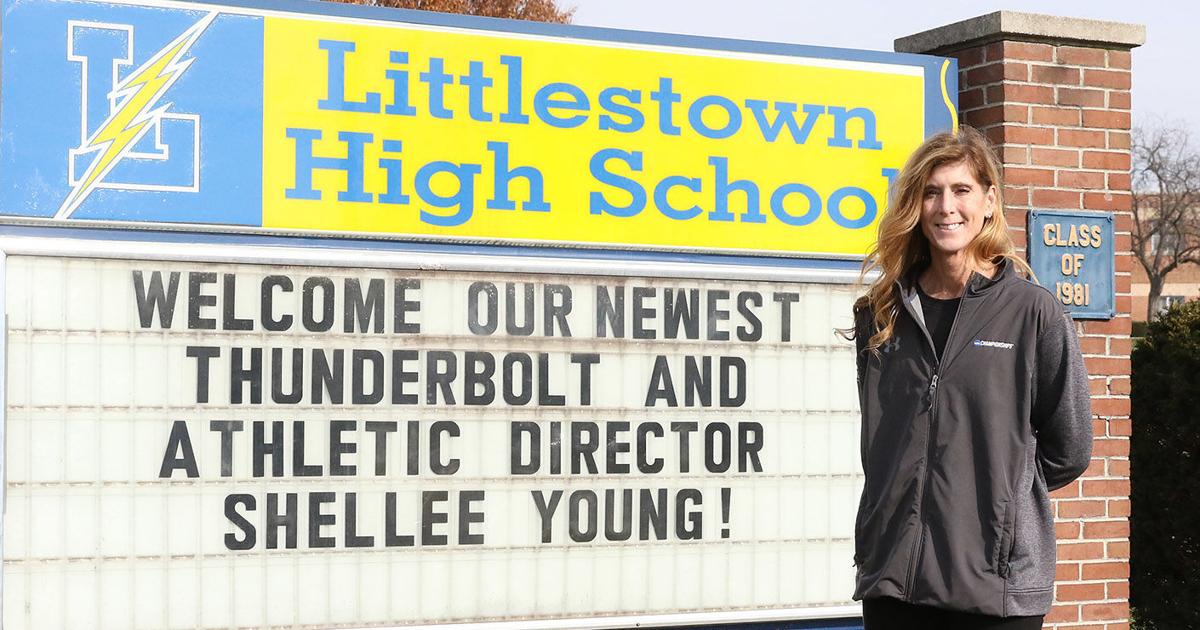 Perhaps the only thing that matches Sherry Young's impressive list of qualifications is her incredibly high level of passion for sports and mentoring athletes. Young brought her experience and energy to Littlestown High School, where she was appointed as an athletic director. She takes over Jeff Lauks, who left to become AD in Spring Grove after working in Littlestown for over eight years.
Becoming an athletic director wasn't her intention, but after tasting what that position meant while at Linden Hall in Lititz, Young learned that she had found her career path. I did.
"I was like,'Wow, I really like this,'" she said. "It was a world I didn't know existed."
Young, two athletes decorated at Ohio Wessrian University, was NCAA Division III All-American in 1992 with 400 hurdles and also appeared on the women's soccer team. Young has won nearly 20 All-North Coast Athletic Conference honors on the track and three All-Conference Picks in football as a forward. Her influence at the school where she is the Hall of Fame was so great that she was told to lead an athletic team shortly after graduation.
"They needed someone right away, and I knew it was only a year," she said. "But when I was 22, I was teaching my peers. I realized that it was a learning experience and that was what I wanted to do in my life."
With a bachelor's degree in sports science from Ohio Wessrian and a master's degree in exercise physiology from the University of Akron, Young has a long and successful coaching career, including stints in both track and soccer at the college and academic levels. have started. She was the head coach of women's soccer at St. Cloud State University and Dickinson College, and Lowward Finn High School.
Young led the record-breaking 2005 Dickinson team to the NCAA Sweet Sixteen. The team was inducted into the Dickinson Hall of Fame in 2016.
While coaching at Linden Hall, Young was introduced to Exercise Management when the school's AD left to accept a position at Conestuga Valley High School. Young stepped in and soon realized that the fit was perfect.
"It really fell on my lap," she said. "I loved schedules, logistics, and caring for kids. I was like a mother to everyone and loved learning about other sports."
Young, the two mothers, said raising her daughter provided a perspective when working with the parents of a scholarly athlete.
"When I became a mom, I became more sympathetic to my parents," she said. "I can agree that I disagree. I'm excited to play another role as a mentor. I'm about transforming and being a better person. Chemistry is important to me, so I Has always run a team like a family. "
Young believes her broad background in coaching helped her with an AD stop at Linden Hall and Woodlawn School in North Carolina.
"When I got AD, I absorbed as much as I could," she said. "I'm organized and solving problems because it's what you have to do as a coach. I also understand how a coach wants to be treated."
Young has embarked on a much successful Littlestown athletic program at YAIAA. More recently, Thunderbolt Field Hockey, Women's Volleyball, and Men's Soccer teams have entered the Playoffs in District 3 in the fall, and the men's basketball team finished second in the District 4A tournament last winter, with baseball teams and soft. Both ball teams have arrived in the district. Playoffs last spring.
"I would like to introduce myself to all the coaches and see what's not working," said Young, her first job. "Due to the amount of changes in the administration, you don't want to make too many changes. I'm still not sure about my goals, so I need to see what I'm going to do and what I need to improve. It's a whirlwind. was."


Young brings experience and passion to the Littlestown HS Athletic Program | Sports
Source link Young brings experience and passion to the Littlestown HS Athletic Program | Sports