Lifestyle
Travel leads to sports and encounters with entertainers [I Know a Story column] | Life and culture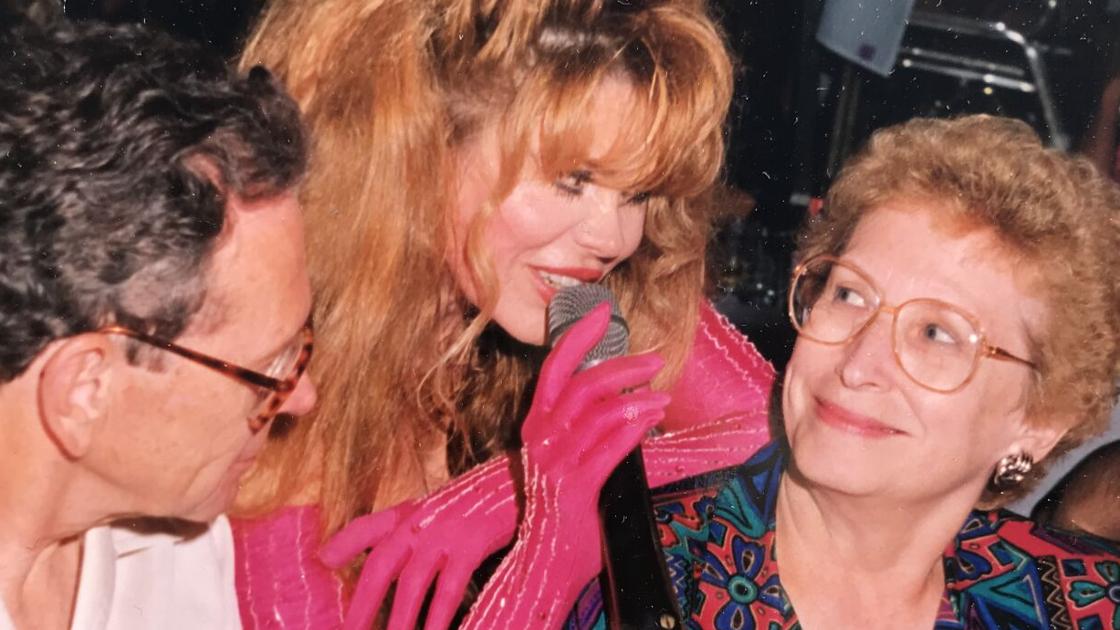 More than half a century ago, as a young engineer and veteran, a corporate mission allowed him to accompany the head of defense products when visiting military contractors across the United States. This lasted for several years, followed by frequent visits to manufacturing plants and equipment vendors from US and overseas companies for the next 30 years.
My trip led to the encounter with many celebrities. Crowd sales executives have shown how to approach strangers. Hopefully not another unpleasant traveler.
The first was Logan Airport in Boston. While getting off the plane, he looked a little further away and said, "It's a celebrity!" At first glance, I told him that it was singer and actress Abbey Lane and the fourth wife of Latin bandleader Xavier Cugat. He questioned my answer. Later, we saw her sitting in the waiting room. My friend approached her and then moved me to join him. I left the encounter with Abbey Lane's signature on the ticket envelope.
Interestingly, a few years later, while on vacation in Hawaii, my wife and I met Charo, the wife of Cugat, a singer and performer of "cuchi-cuchi."
Another time, again at Boston Airport, I saw a group of very tall men gathering at the ticket counter. When I asked which team they were, the group leader said, "We are a local team called the Celtics." When I asked for his name, he snapped, "Dave Cowens, what are you?" (He was a player on the team and later a coach.)
On the plane to Chicago, I was sitting diagonally across the aisle from a gentleman wearing a huge sports ring. Upon arrival, I stood up to remove the bag from the overhead rack, so I asked about the ring. He called it the NFL Championship Ring and introduced himself as Joe Gibbs (former head coach of the team formerly known as Washington Redskins, and now the owner of the NASCAR racing team). He got off the plane in front of me and, to my surprise, was waiting for me at the end of the exit ramp. We had a nice chat, and he signed a copy of the Christian Religious Pamphlet he wrote and published for me as a handout.
Once at an airport in Charlotte, North Carolina, after a flight from Los Angeles, my wife and I left the coach's seat and passed the rest of the passengers. A black passenger was standing in his first class seat and turned to us as we approached him. My wife looked up and was excited and muttered, "Little Richard!" it was!
In the 1980s, I noticed Frank Zappa while sitting in the airport dining lounge. I approached him and called him "Zappa". He kindly signed his signature for me. Pop-rock singer-songwriter and satylist was known for his incompatibility. He wrote and played some songs with unforgettable lyrics, such as "Why does it hurt when I pee?" He died of prostate cancer in 1993.
These encounters are unique to me, but quite common to those who travel a lot. My story ends with a reference to a memorable contact in the late 1970s.
There was a visit and walkthrough by the Prime Minister while helping to set up a new manufacturing plant in northeastern England. This is the customary recognition and honor of new contributors to the UK economy. Upon arriving at the process control station in my factory, the plant manager kindly introduced me to Prime Minister James Callaghan personally. He was taken over by Margaret Thatcher in 1979.
Bob Holst is a retired professional engineer living in Mannheim Township.
If you know an interesting story, write it in 600 words or less and email it to Mary Ellen Wright, LNP Editorial Department, PO Box 1328 in Lancaster, PA. features @ lnpnews.. com. Include your phone number and the name of the town you live in.
Travel leads to sports and encounters with entertainers [I Know a Story column] | Life and culture
Source link Travel leads to sports and encounters with entertainers [I Know a Story column] | Life and culture