Education
Top 5 Private Colleges in Pennsylvania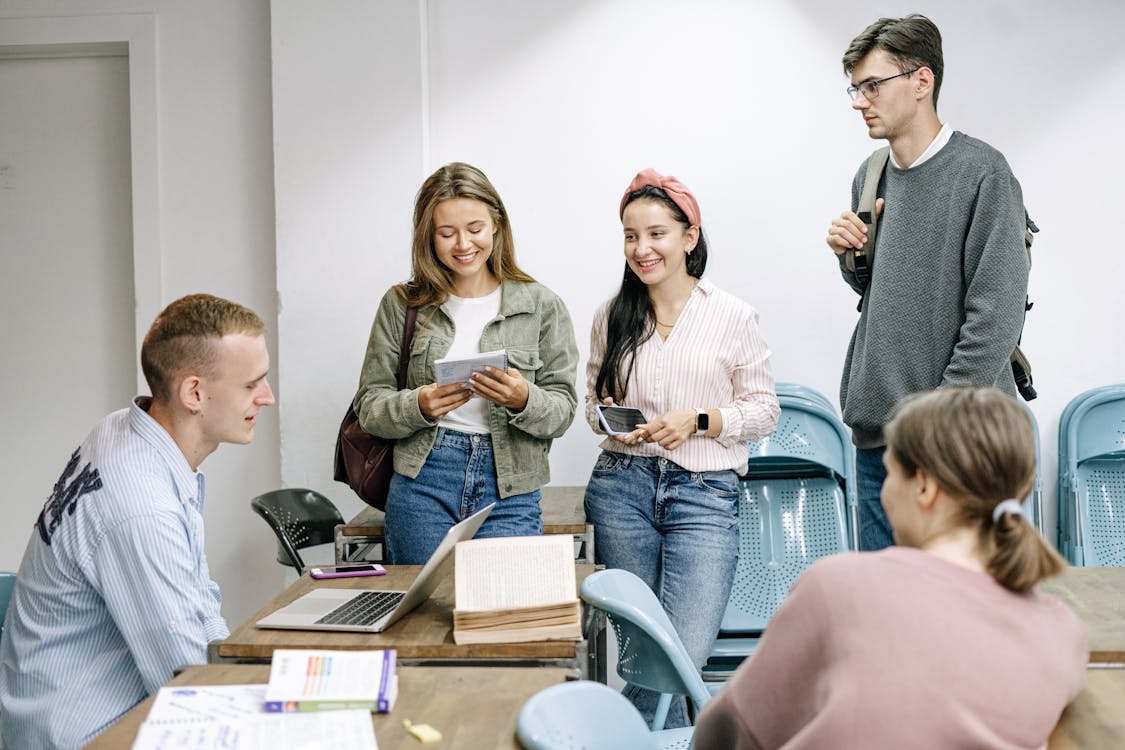 Photo by Ivan from Pexels
With a strong emphasis on quality education, finding a university to undertake your degree course becomes very important. You may prefer private universities and such cheap essay writing companies like AffordablePapers because of the advantages they offer for customers. Some have been around for more than a hundred years, are reputable, and have alumni of great men and women of our country.
Pennsylvania is the home of many universities ranging from small-sized, mid-sized research colleges and many specialty schools. Most colleges are located in Philadelphia and Pittsburgh, which are big cities. Even though private universities have a low acceptance rate, we believe you can hack it and join these prestigious universities. Here is a list of the top five private universities you can consider.
University of Pennsylvania
Founded in 1740 by Benjamin Franklin, the University of Pennsylvania is one of the most prestigious universities. It sits on 299 acres with a total enrollment of 10,019 and an urban setting where you are assured of vibrant university life with adequate housing. It has been ranked as one of the best colleges in National Education. If you prefer to live off-campus, there are off-campus apartments that will suit your preference.
Additionally, the University has clubs and several Latin, Ballroom Dance, and student publications. Moreover, the University has twelve schools; seven schools offer graduate studies, while five provide undergraduate studies. Besides, the school has a strong religious life for Jewish and Hillel students. Some of its illustrious alumni include John Legend, former President Donald Trump, and William Carlos William.
Lehigh University
Founded in 1865, Lehigh University is yet another private university in Bethlehem, Pennsylvania. It has an enrollment of 5,178 undergraduates. To get in, you need to be among the twenty-five percent accepted annually. Sitting on 2,355 acres of land with an urban setting, your campus life will undoubtedly be memorable with the nightlife that cities offer. Ranked as position forty-nine in the best colleges, you are sure to get a quality education at the institution.
Another notable feature of the University is its competitive sports record in athletics. It competes favorably with other colleges. With enough accommodation, first-year students live on the campus premises. Having four colleges, various graduate and undergraduate majors, the University has all your educational needs covered. Some of its reputable programs include the College of Engineering and Applied Science and the College of Education. With enough open spaces around the University, the air is, notably, clean and conducive for learning. Its illustrious alumni are Jesse W. Reno, who invented the escalator and whose construction company has built the New York's Waldorf-Astoria Hotel and the George Washington Bridge.
Carnegie Mellon University
Carnegie Mellon University was established in 1900 by Philanthropist Andrew Carnegie. Located in Pittsburgh on 155 acres, the University has an enrollment of more than 7,022 students and provides accommodation for all students. With a competitive acceptance rate of twenty-two percent, the University admits the best and produces the best graduates. Besides, it offers sports such as football, hockey, and baseball.
If you delight in Greek life, your dreams will come true once you enroll in Carnegie Mellon University. Close to 20 percent of all students on campus are affiliated with Greek life, which consists of sororities and fraternities.
In addition, the college was ranked position 26 in the best colleges' edition. If you need to undertake technology and science programs, the University is reputed for offering these courses. It also has the college of Fine Arts, Humanities and social sciences, and school of business. One of its illustrious alumni includes Randy Pausch, a celebrated author with the New York Times.
Drexel University
Drexel University is a prestigious private not for profit University in Pennsylvania. While the previous universities have low enrolment rates, Drexel has a high enrollment rate of 79% with 15,346. Set in Philadelphia on a 99 acres piece of land, the University guarantees you vibrant college life. With its quarter-based academic calendar, your academic life will be swift and dynamic. Ranked as position 133 in the best colleges in National universities, the University is worthwhile.
Additionally, the University has sports, clubs, and organizations you can actively participate in. It is also located at a hub of public transportation where most students can commute to campus. Some notable programs include medical school, law school, and college of Engineering. According to Charles Ross, "The mark of higher education isn't the knowledge you accumulate in your head, but the skills you gain." At this university, you can get a mix of in-class education and on-job experience before you graduate. Another amazing feature of this University is its placement of students to 1,600 employers worldwide for six months. Most students are paid for those programs. Some of its illustrious alumni include Earle I, Mack, and Michael Anderson.
Villanova University
Founded in 1842, Villanova University is a not-for-profit University in Villanova, Pennsylvania. It has an undergraduate population of 6 865 students annually, and its acceptance rate is 36%. Set in a suburban area on 260 acres, the college has adequate resources for its students. Besides utilizing the semester-based calendar, it was ranked position 53 in the best colleges in National Universities. It also has enough housing for first-year students for three years on the campus.
Villanova University has six colleges; four colleges teach undergraduate and graduate students. Graduate programs include a school of business and the school of law. If you are passionate about student-run organizations, Villanova university is your perfect University since it has over 280 student-run organizations. You can also participate in many sororities and fraternities. If you love basketball, Villanova University is the best college for you. It has a strong basketball program and a successful team that competes in the NCAA division.
With the above options, you can make up your mind on which University suits your needs based on your academic strength, passion for sports, and your associations.
Other considerations include:
Available housing facilities.
Fees per year.
Mentorship programs.
The kind of academic calendar.
While some universities have low acceptance rates, you can always work hard and position yourself as the small percentage that will get admission. If you fail to secure a spot, you can always have a look at other options available.