Pennsylvania
The new Philadelphia café, run by a high school student, wants to change his life with coffee.Local news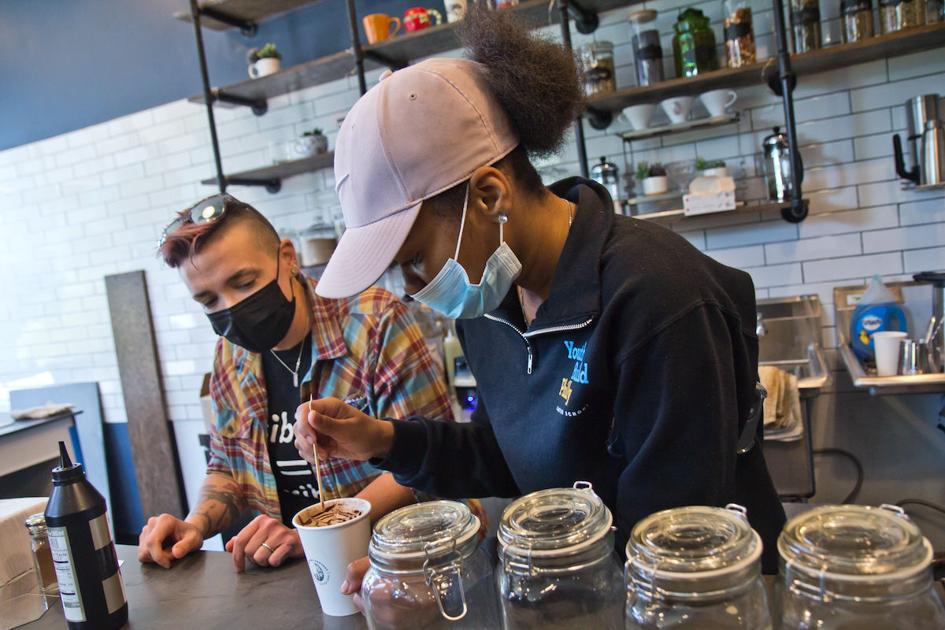 Philadelphia's latest coffee shops do more than just serve bold beers.
Located on Lancaster Avenue in West Philadelphia, in the former Mighty Writer's Space, Stomping Grounds Café welcomes guests with a compassionate touch, including plant-filled mugs and a solid pay-it-forward culture.
There are not many pumpkin spice latte and adults in this shop because young people are in charge of the stomping ground.
The Stomping Grounds Café opened on November 8th, but the concept was created over the years at the high school behind it, the Youth Build Philadelphia Charter.
Melissa Jackson Schmidt, Director of Labor Development at YouthBuild, said:
In senior years, students can choose from a variety of vocational courses, and those who decide to pursue business administration learn everything about entrepreneurship in class and then practice it by working. I have a chance. Nyasia Flowers is one of those students.
Flowers, 18, is a student manager at Stomping Grounds. She works in the store for four days and is excited to learn and grow through her new role.
"I can learn how everything works," Flowers said. "It's important to me because I want to be an entrepreneur. I want to start my own skin care line and know the basics of running a business," he said.
Stomping Grounds employees work with Kim Paulus, the cafe's general manager and YouthBuild customer service instructor. Pauls also has many years of experience working in coffee shops and opening them. This is a different feeling from her.
"Coffee is a vehicle," Pauls said. "But the essence of the course is how to become your own person, how to grow your voice, how to defend what you need, how to create a better space around you. What needs to be changed. How to change. "
Paulus teaches students how to properly steam milk to make the perfect cappuccino and how to interact with customers. She also helps develop coffee shops with a culture that feels more inclusive than other spaces. Her students helped her think about what she would look like in West Philadelphia.
"We have created a space where everyone can come in, listen, see and welcome, regardless of background or ability," she said.
In just a few weeks, the shop has partnered with a nearby company to prepare the community cleanup for the future, along with other community events.
For 21-year-old Melanie Osborne, her mission of social justice brings a special resonance. She worked as an assistant manager at Stomping Grounds while studying secondary education at a community college in Philadelphia, but her course was not always clear. She left Youth Build at the age of 17 suffering from mental health problems. A few years later, she became pregnant and gave birth to a baby, now two years old, Aurora. After balancing work and motherhood, Osborne decided to return to Youth Build.
"I really need[ed] This was necessary for me to set an example for her, so to go back to school, "she said.
Osborne took up his current position at a cafe after graduating from Valedictorian last year.
"In the last year, I've gained a lot of confidence, a lot of strength, and a lot of positivity, all thanks to the support I've received," Osborne said.
The Stomping Grounds Café is open Monday to Friday and offers a variety of coffee and tea drinks, including sweet potato latte.
Visit Stomping Grounds Café on 3859 Lancaster Avenue.
The new Philadelphia café, run by a high school student, wants to change his life with coffee.Local news
Source link The new Philadelphia café, run by a high school student, wants to change his life with coffee.Local news