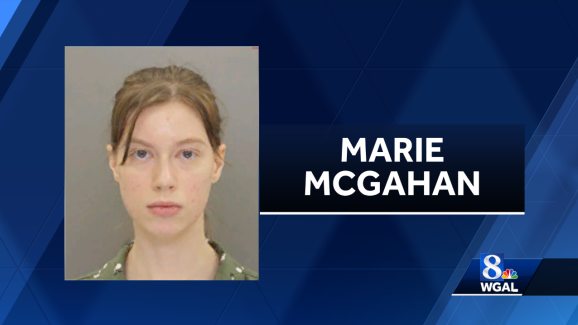 Suspect arrested for the death of a 16-year-old girl from 2022
An arrest has been made for the death of 16-year-old Arianna Landis. Landis was struck by a vehicle on Oct. 26, 2022, in York County as she was crossing the road to get on a school bus.The York County Coroner confirmed Landis died on Nov. 10, 2022, at Hershey Medical Center of multiple traumatic injuries.Police say Marie Mcgahan of West Market Street was charged with homicide by vehicle, meeting/overtaking school bus, careless driving – unintentional death, careless driving, and failure to comply with license restriction.Article below: Teenage girl hit by vehicle in York Countyhttps://www.wgal.com/article/teenage-girl-hit-by-vehicle-newberry-township-york-county/41778582
An arrest has been made for the death of 16-year-old Arianna Landis. Landis was struck by a vehicle on Oct. 26, 2022, in York County as she was crossing the road to get on a school bus.
The York County Coroner confirmed Landis died on Nov. 10, 2022, at Hershey Medical Center of multiple traumatic injuries.
Police say Marie Mcgahan of West Market Street was charged with homicide by vehicle, meeting/overtaking school bus, careless driving – unintentional death, careless driving, and failure to comply with license restriction.
Article below: Teenage girl hit by vehicle in York County
https://www.wgal.com/article/teenage-girl-hit-by-vehicle-newberry-township-york-county/41778582
https://www.wgal.com/article/suspect-arrested-death-16-year-old-girl-york-county/45181203 Suspect arrested for the death of a 16-year-old girl from 2022