Sports
Seven teams set up to open the state playoffs | Sports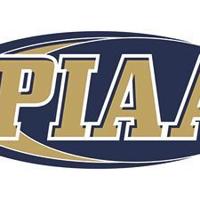 Homer Center and River Valley took part in the home game in the District 6 Championship in the first round of the PIAA Women's Basketball Playoffs on Tuesday.
Class 2A Champion Homer Center (23-4) will face WPIAL's 7th-placed team Burgettstown (18-4) at Homer Dome at 7pm.
Class 3A Champion River Valley (21-4) will face Pekea Valley (13-12), the fourth-placed team in District 3, at 6 pm in the junior high school gymnasium.
Penzmanner (21-5), who finished fourth in the sixth ward, also played on Tuesday and returned to where last season ended. Comet will face WPIAL Champion Neshannock (24-2) at 7:30 pm at Newcastle. Neshanock surpassed Pensmanor 39-36 in overtime in last year's state semifinals.
The second round of the game is Friday.
The boys' tournament starts on Wednesday. District 6 runner-up Penzmanner (20-5) will face District 9's third-placed team, Kerns City (19-7), at 7 pm.
West Shamokin (17-8), the third-placed team in District 6, will face the Redbank Valley (22-4) at Clarion University at 7 pm.
United (21-6), the 4th place team in District 6, will visit Our Lady of the Sacred Heart (23-0) of the WPIAL Champion at 7 pm.
Cambria Heights (16-8), the third-placed team in District 6, will face Avonworth (18-7) at North Allegheny High School at 7:30 pm.
The second round match is Saturday.
The State Championship Game will be held Thursday, Friday, and Saturday from March 24th to 26th at Hershey's Giant Center.
After being limited to district champions during the COVID-19 pandemic last season, PIAA has returned to a full tournament format this season.
Seven teams set up to open the state playoffs | Sports
Source link Seven teams set up to open the state playoffs | Sports