Pennsylvania
"Saturday Night Market" returns to Market Square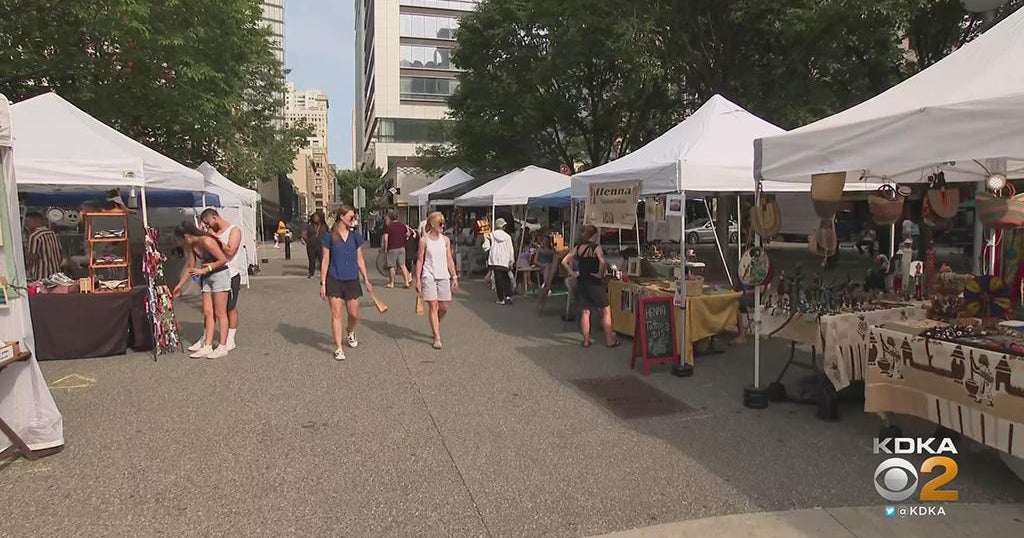 Pittsburgh (KDKA)-Saturday Night Market is back in Market Square.
Over the next few months, Market Square will turn into a pop-up shopping experience with a variety of food, arts and craft vendors each week.
There is also a free weekly concert.
One business owner said he was excited about the first year in the square.
"We like the atmosphere. We like people coming down and doing a lot of shopping," said Suzzie Jo Saavedra, owner of Get Waist by Suzzie Jo. "It extends my networking for my business to meeting people and letting them know what I'm doing. Hopefully they will support me. "
The full schedule for Saturday Night Market This link to the Pittsburgh Downtown Partnership website..
"Saturday Night Market" returns to Market Square
Source link "Saturday Night Market" returns to Market Square