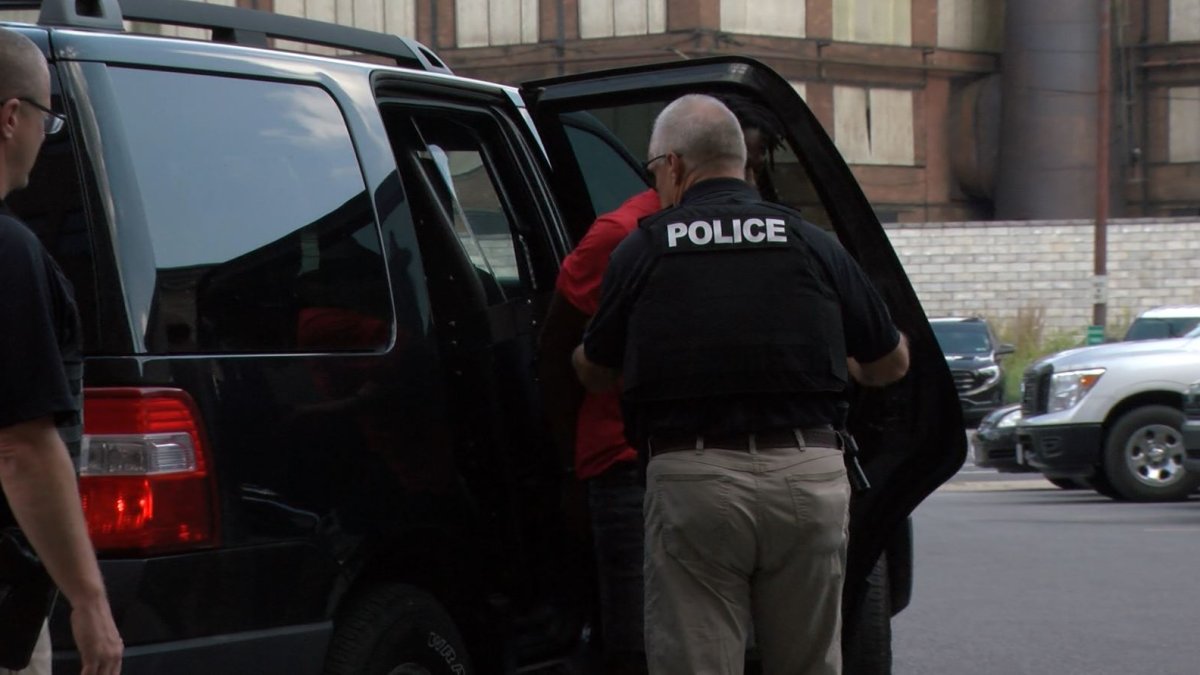 U.S. Marshals captured a Philadelphia homicide suspect on Wednesday in Johnstown, Pennsylvania wanted for a shooting that killed a man.
The homicide suspect, Jharon Dockery, is being charged with criminal homicide and possession of a firearm. The charges are related to a shooting that took place on the 1500 block of Taney Street and resulted in the death of a man, according to the U.S. Marshals Service.
The U.S. Marshals arrested Dockery off a tip they received from the U.S. Marshals Eastern Pennsylvania Violent Crime Fugitive Task Force that he was in Johnstown, Pa. Multiple agencies worked together to find Dockery outside a residence in the 500 block of Cypress Avenue, officials said.
Dockery was arrested and transported to Cambria County Jail where he is awaiting extradition back to Philadelphia.
At this time we do not have any further information on the shooting in Philadelphia that Dockery was a suspect in.
This is a developing story. Details will be added as they become available.
https://www.nbcphiladelphia.com/news/local/philly-homicide-fugitive-captured-by-u-s-marshals/3639806/ Philly homicide fugitive captured by U.S. Marshals – NBC10 Philadelphia