Pennsylvania
Indiana Regional Board of Education Mandates Masks on All Buildings | Local News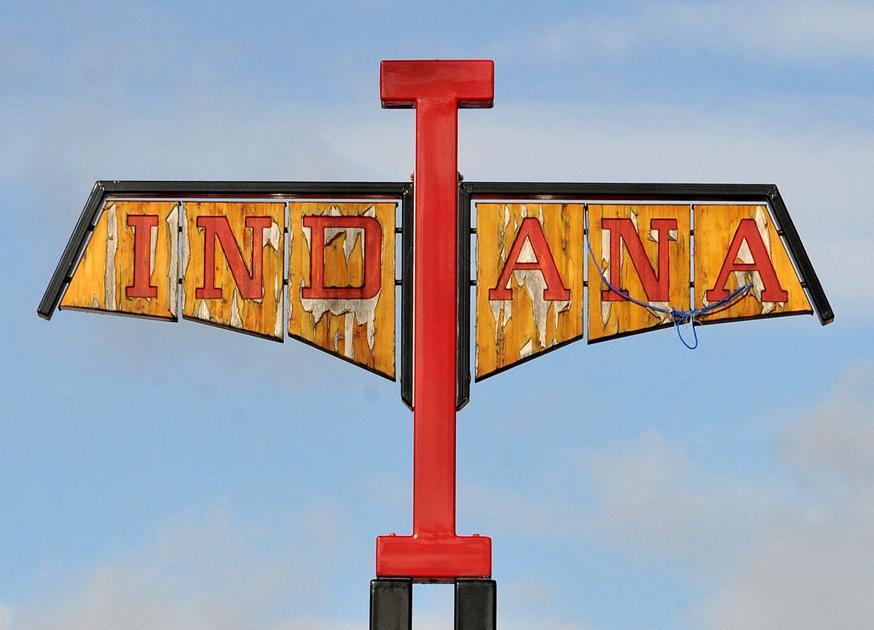 With 5-4 votes on Monday night, the Indiana Area School District Board of Directors amends the health and safety plan required by the Pennsylvania Department of Health, demanding "always everyone" masks for district buildings. I resolved to do it.
School director Cinda Brode has moved to make amendments to the plan aimed at holding classes five days a week in the fall. She said she wanted to be careful.
School director Tammy Blank supported the motion. Tom Harley, chairman of the Academic / Extracurricular Committee, did not consider it necessary.
Harley called Brod's move "premature" and "worst scenario," and said, "I'm completely hoping that (the plan) will be revised several times from now to fall."
Julia Trimarchi Cuccaro, Executive Vice President, agreed that there were no "yet" serious problems in the area.
Walther Schroth, chairman of the board, said he did not think he would support the amendment.
Executive sessions with parents and educators on either side of the debate, starting at an extended committee meeting at 5:30 pm past the usual 7 pm start time of the voting meeting and continuing until 8:45 pm Continued.afternoon
"You want to force us into a mask, but you're not wearing anything," Katie Harboski said. She was afraid that young people would face discrimination because they did not wear masks.
Lisa Price, a professor at Indiana University and the University of Pennsylvania, said she had two children under the age of 12, but the need for them to wear masks contributed to the success of their pandemic effort.
But now she said, "Inpatients aged 12-17 (age) are on the rise."
She also provides statistics showing that only 33.58 percent (28,795) of Indiana County's population is fully vaccinated, while 36.53 percent (31,326) are vaccinated at least once. I quoted it.
These statistics from the Pennsylvania Department of Health can be found on vaccine tracking sites, including those maintained by the Indiana Community Health Center.
Another parent, Jamie Boyer, said that "life in Indiana County is basically back to normal" and "not Antibacs" while questioning the need for vaccination.
Jamie Ocopal, who has been quoted in the field of health for over 25 years, said that vaccination is not the same as having immunity. She also said that her child had a headache because she wore the mask for a long time.
Meanwhile, Betsy Sarneso, a mother, Indiana parliamentarian, and assistant director of IUP's Center for Multicultural Student Leadership, said she was vaccinated and was wearing a mask.
She said she was happy to hear that the mask will be required by the Indiana Art Association at the next art camp.
In the end, Cuccaro, Harley, Schroth, and school principal Terry Kerr voted against the amendment, while Brode, Blank, school principals Ute Lowery, Tamara Leeper, and Barbara Barker voted in favor.
After that, it was also a lineup of 5-4 votes approving plans that had to be submitted to the Ministry of Health by 30 July.
Director Michael Vuckovich wanted to make it clear in the comments that the school district does not arbitrarily decide who to quarantine. He said the nurse answered a questionnaire from the Ministry of Public Health and that it would make a decision.
"The ugliness of this pandemic put the school in the middle," Vuckovich said.
The debate did not end with a vote. In public comments towards the end of the meeting, some parents asked why the district did not survey residents about the plan.
"We were investigated on multiple issues last year," said Deanna Gray, the parent of third- and seventh-grade youth. "Parents need to have some opinion."
"It's very important to get the heartbeat of the district," said Christina Boyer, the mother of three.
Christine Peak, who will be entering kindergarten this fall, also thought she should ask her parents.
Another resident, Josie Cunningham, who attended Monday night, said he needed to prioritize a cooler head, citing low complete vaccination rates in the county, "rather than regret. It's always better to be safe. "
But Shannon Brews, the mother of two boys in high school and junior high school, said what the board made on Monday night was "a very early decision when it wasn't needed."
After voting for the Occupational Safety and Health Plan, the meeting was held for another hour.
Indiana Regional Board of Education Mandates Masks on All Buildings | Local News
Source link Indiana Regional Board of Education Mandates Masks on All Buildings | Local News