Pennsylvania
Indiana Free Library offers a weekly program | News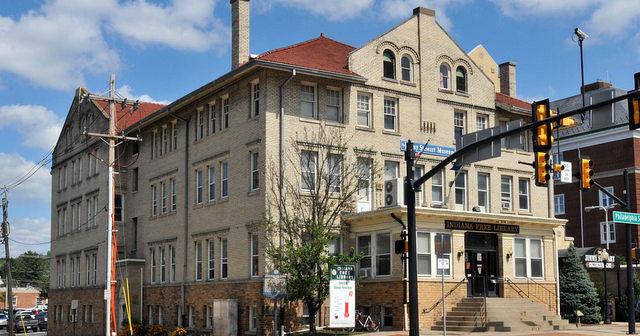 Library officials say Saturday, June 11th will be the last day on Monday, June 13th, when children can be registered to swim for free at Mac Park as part of the library's summer reading kickoff. I would like to remind you.
Participate in the fun from 10:30 am to 12:30 pm on June 13th, learn everything that's happening in the library this summer, play ocean trivia and other prize games, and have lunch. Take a plan to swim in the pool.12:30 pm
Anyone can participate in this free event. However, registration is required.
The Indiana Free Library welcomes the general public to its lineup of free one-week programs starting Monday.
The library is closed to commemorate the anniversary. The library will reopen at 10 am on Tuesday during normal business hours.
• IFL Tasters Club from noon to 1:00 pm. The club meets in the community room on the second floor on the first Wednesday of every month to share cooking experiences with other members.
• 7:00 pm to 8:00 pm, IFL Board of Directors. Join the library staff at the monthly board meeting on the second floor of the community room. The general public is also welcome. Public comments are made at the start of the meeting.
Code Brave is back this summer. Open the door to the future. Code Brave is a very popular beginner coding course in the library that teaches coding, critical thinking and creativity.
This summer's coding camp will be held every Tuesday from June 7th to July 26th. 3rd to 5th grade students will be held from 10:30 am to noon, and 6th to 8th grade students will be held from 1:30 pm to 3 pm. Registration is required.via www.indianafreelibrary.orgAnd soon it will fill up.
Are you taking Code Brave and looking for more coding? Join the C3 Coding Club in the library. You and your friends can exercise their computational thinking skills while creating fun projects. The Code Club will meet from 4 pm to 5 pm on the 2nd and 4th Wednesday of every month from June 8th.
The C3 Coding Club is intended for students in grades 5-8. This is a brand new club organizer that can offer teens interested in a more advanced coding experience.
Are your teens crazy about the Percy Jackson series? Come to the library this summer at 2:00 pm to read and discuss Rick Riordan's "Percy Jackson and the Lightning Thief." There are crafts, light meals, and lots of fun. This is the library's teen summer reading program and requires registration so that everyone who participates has sufficient supplies.
Finally, sign up for The Great Reading Adventure 2022. Read what you need for your age group. Look-ahead (from birth to age 5) — Reads 200 minutes. Children (6-11 years) — read 500 minutes. Teens — read 1,000 minutes. Adults — For each book you add, you'll get a chance at the library's late summer raffle.
Indiana Free Library offers a weekly program | News
Source link Indiana Free Library offers a weekly program | News