Lifestyle
"He's part of me": Institutional dog cancer diagnosis is a big blow | Health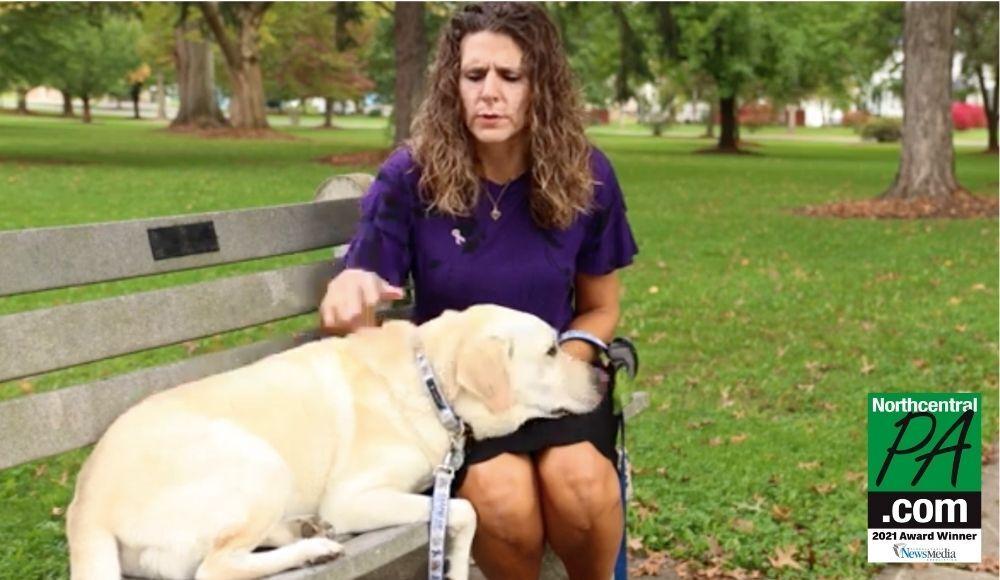 When Jeri Luke became a Jedi handler, she wasn't expecting to treat him for stage 5 lymphoma just four years later.
Luke is an animal lover and has had many dogs for many years. She has seen some of them die, but her bond with the Jedi is unique. As a facility dog ​​in Lycoming County Hall, the Jedi will not only live with Luke, but will also work with her.
The two share an office and visit with victims of abuse. Luke and Jedi are often seen walking down the streets around the courthouse.
"He's part of me. I didn't expect to treat him with cancer at the age of five," Luke said.
Stage 5 lymphoma is an intracellular cancer of the Jedi and can only be treated with chemotherapy. But there is no cure for his illness. After chemotherapy, 12 to 13 months of remission is expected, but eventually his body becomes unresponsive to treatment and may have a poor quality of life.
Luke will have to make a difficult decision when to let him go. Depending on how he responds to the treatment, Luke wants the Jedi to be able to return to work for some time, as long as his health allows.
Jedi's work in court is important, Luke said, adding that when the Jedi are no longer strong enough to work, she will work to bring another dog to the program.
The Jedi came to Lycoming County Hall in 2017 after Judge Joey McCoy insisted on the emotional support that dogs in the facility could provide to victims in court …
Continue reading With a pulse


"He's part of me": Institutional dog cancer diagnosis is a big blow | Health
Source link "He's part of me": Institutional dog cancer diagnosis is a big blow | Health