Pennsylvania
Harris, the leader of the popular Homer City Autonomy, dies at the age of 94 | News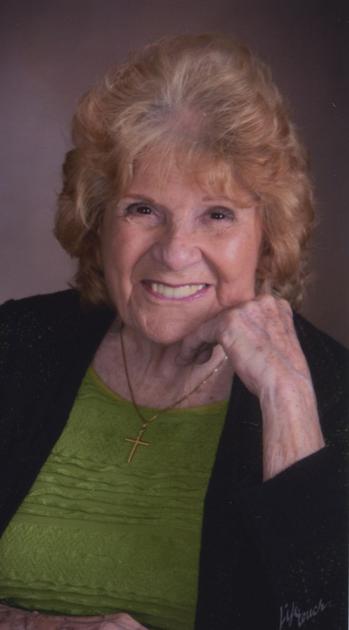 Homer City — She was known as a tax guard dog, a defender of fresh downtown, and an emotional defender of a landmark bank building on Homer City's main street.
Bernice Harris, who was diagnosed with cancer at the age of 91 and retired from Homer City's Autonomous Region Council three years ago, died Friday at the Indiana Community Health Center.
Harris worked for 22 years and was loved by colleagues and borough officials as a senior member of the council.
"Aunt Bee" was the nickname people gave her in honor of her fascinating nature and mantra of service.
However, Harris balanced her nonsense approach to the business of making Homer City a better place and her easy-going attitude.
"One thing people really don't know is that Bea was very helpful in advancing Phase I and Phase II of the main street project," Borough Manager Rob Nymick recalled Wednesday. As a newly hired manager 16 years ago, Harris said he put the main street cleanup at the top of his priority list.
"She worked with us to plan and decide how we wanted to go … she played a big role in getting it started."
Current council chairman Kenneth "Kal" Sekoni said Harris was not happy to hold a meeting to attend on the first Tuesday of every month.
"I remember she was concerned about the borough. The main street project, where new trees were planted, is in a good condition now," said Cecconi. Seconi, who joined the council a few years after Harris began his term, said he took him under his wings to ensure that he learned how the council works.
Encouraging the Renaissance on the main street continued quietly outside the council's room. The project summary wasn't where Harris was silent. When the 2017 project, sidewalk replacement, and decorative lighting installations were completed, she begged the borough staff to make a gala ribbon cut at least twice.
The call for celebration of the autonomous region was made with her farewell comments at the final meeting on December 5, 2017.
For many years, Harris led the council's Finance Committee, helping to draft a budget each year. When there was no tax increase, she advertised it. When Homer City had to raise taxes, Harris owned it and explained why.
Harris was not ashamed of his love for the adopted town (raised in Plumville) and supported what he thought was good and right. Sometimes she stood alone.
"I can't believe your people," Harris told a council colleague in May 2010 when he approved the demolition of the historic Homer City State Bank on Main Street and Mirror Avenue. "I've been there for 60 years. I'm about to cry, and you're going to put up with that junk." — A modern day built by S & T Bank later with 6 to 1 approval from the council. Her term in the office.
"Bee wasn't afraid to hear her voice. If she had something to say, she said it," Nimic said. "You knew when she said something, she wasn't hitting around the bushes, and it's nice to work with such a person. She's very It was frank … it was the joy of working with her all the time. "
"She gave her opinion aloud. I liked it about her," Cecconi said. "Still, she was open to discussions about things, her mind wasn't sticking to the stone."
Harris's reputation in the borough office was only part of the popularity she gained throughout the community and county.
Harris, a supporter of the Indiana County Democratic Party, was honored as the Democratic Party of the Year in 2008.
The Indiana County Community Action Program commended her as a Senior Volunteer this month for her service in 2009.
At the popular delicatessen and pizza shop of his son Forest Harris, the name and portrait of Sanso's "Grammy Bee" appears on a bottle of salad dressing made with her recipe.
Homer City voters enthusiastically returned Harris to the office every four years since he was first elected to the Autonomous Region Parliament in 1995. She outperformed others on ballots many times. In the 2007 campaign, when no one applied to be a candidate, residents wrote Harris' name on more ballots than the next two combined.
"She was a man. She probably knew everyone in the autonomous region at some point," Cecconi added.
A few years ago in the summer, Cecconi stopped chatting with her sitting on the porch, the last time he happened at her house.
Harris lost his 64-year-old husband Walter in 2014. Service in the council continued to be an important part of her life. It was a business she started at the age of 69 when most others called it a career.
"This council was very good," Harris recalled at the final meeting. "We never fought. It wasn't too much of a problem."
So she noticed that her attendance record was waning with the advent of her illness.
She finally set her colleague's leg on fire.
"Choose who to replace me with very carefully," Harris said.
"We have very talented people. You need to look at them very carefully."
Her retirement letter was read aloud and the room echoed with applause.
"Thank you. When is the ribbon cut?" She replied.
Harris, the leader of the popular Homer City Autonomy, dies at the age of 94 | News
Source link Harris, the leader of the popular Homer City Autonomy, dies at the age of 94 | News