Pennsylvania
"God, me, and a cup of tea": don't give me bananas | Community News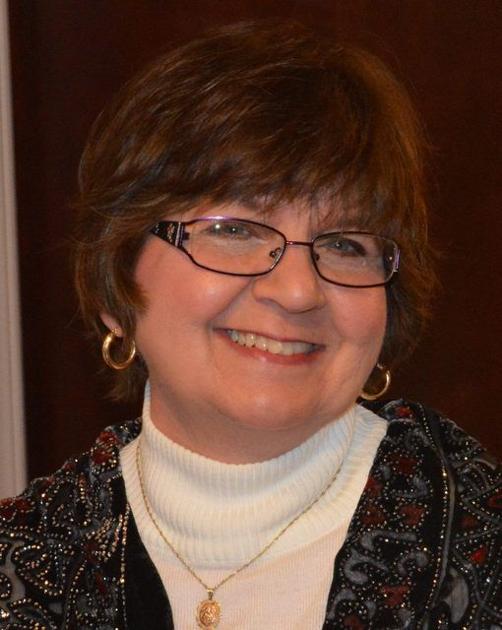 I praise you every day. — Psalm 145: 2 NIV
When I teach full-time and write early in the morning or evening, I spend most of my time and energy doing special things for my husband, such as putting bananas in my lunch box and washing the plastic containers used for cakes. There was not. I was fortunate to have dinner on the table before 7 pm and pile up the dishes in the dishwasher before going to bed or before the second breeze disappeared. Often he cooked supper to give me time to write and then tidied up.
But one summer day I decided to put a banana in his lunch box and thank him for all his efforts. But did he appreciate my compassion? Ohno. He complained that the banana was overripe.
"I like them almost green," he said.
I think he lied a little. I wanted to hear. Thank you! "
Biting back the sharp retort and filling the wounds, I pulled out a plastic cake container from his bucket and stacked it with a dirty plate.
"You don't have to wash every day," he said in a tone that made me feel like a reprimanded kid. I knew he was trying to save me extra work, but I wanted to thank him. Instead, I became negative, negative, negative.
"Thank you for reminding me why I stop doing the little things to please you," I muttered when he left the room.
The next day, after filling my diary with two pages of anger, I opened the Bible and read the day.
"I bless you every day," I read. "And praise your name" (Psalm 145: 2).
There is no praise for an angry heart.
God has an interesting way to tweak me when my attitude isn't what it should be.
Just two days before the whining session, when I filled four pages listing my favorite things, I opened the journal and opened the journal, the wind-blown laundry, the clouds of white cotton balls across the blue summer sky, soft. A breeze caresses my cheeks, quiet snowfall, neon rainbows arching across a storm-studded sky, foggy mornings, fiery sunsets, blushes at dawn, pristine fields, breaks. Snow without …
The old hymn "Count Your Blessings" echoed in my heart and my anger disappeared from my heart. In the light of all these precious blessings in front of my nose every day, it costs me less than a cent-a gift from God for me to enjoy-how trivial the reason for my anger was!
An angry heart has no room for praise, but a praised heart has no room for anger.
So what fills your heart with? The choice is up to you. Only one brings the satisfaction and joy you crave.
Lord God, I am humble in your greatness when you think of all the wonders you have created in the world around me and the wonderful deeds you have accomplished in my life. Sometimes I forget who you are and act like a spoiled child. forgive me. Amen.
Read Psalm 145 and ponder it.
From "God, Me, and a Cup of Tea: 101 Dedicated Readings to Taste During Your Time with God" © 2017 Michele Huey. all rights reserved. Used with permission.
"God, me, and a cup of tea": don't give me bananas | Community News
Source link "God, me, and a cup of tea": don't give me bananas | Community News