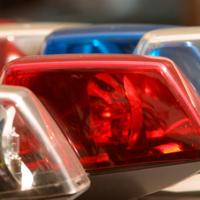 In addition, a 15-year-old male backseat passenger was found in possession of a small amount of marijuana and a large amount of U.S. currency, Freiling said.
I-ACT PIO stated, "The trooper also observed a pistol clearly visible on the rear passenger side floorboard." "All three juvenile suspects have been processed and released into parental care as directed by the Indiana County Office of Juvenile Probation."
A search warrant was subsequently executed and two weapons were produced, an AR-15 rifle and a 9mm pistol, both of which were reported stolen.
"Additional amounts of heroin, cocaine and crystal methamphetamine were also found," said Fryling. "During a subsequent search of the area, a stolen and loaded .38 caliber revolver was recovered from a flowerbed near the tracking location."
State police said an investigation into the incident was ongoing and charges were pending.
"The suspect, a 24-year-old male, was found to be driving under the influence of a controlled substance," said Fryling. "During a weapons search, the firearm was found inside the front of the suspect's waistband. Officers were unable to confirm that the suspect had a valid license to carry a firearm." Police said a vehicle consent investigation was also conducted and a small amount of marijuana and several oxycodone tablets were seized. After being transferred to Troupe A, he was released pending test results.
Elsewhere, after IUP police reported a significant increase in pedestrian and vehicle traffic on and off campus on Thursday night and early Friday morning, things got even busier both the following night.
From Friday night through Saturday, IUP officials made 17 routine phone calls, eight patrols of campus grounds and residence halls, two traffic stops, one criminal complaint, one warning, one 1 noise complaint, 1 fight call, 2 drunks, 1 underage drinking report, 1 disturbance, 1 alcohol found in dormitory room, safety call 2 cases and 1 traffic accident.
IUP officials were also involved in the arrest of a non-student man for driving under the influence, possession of small amounts of drugs and paraphernalia, failure to stop at a stop sign, and failure to obtain a license.
Erie's 21-year-old Nyree Shaqwaun Jordan was indicted Saturday morning before Clymer Magisterial District Judge Christopher S. Welch and placed in Indiana County Jail in lieu of $500 bail.
Welch has scheduled a preliminary hearing in Jordan for October 24 at 10:00 am.
Then, Saturday night through Sunday, IUP officers made 12 routine calls, 2 patrols of the premises and dormitories, 4 calls for intoxicated people, and ambulance, safety, and disturbance calls. received once each.
The arrests included a schoolboy for underage drinking and criminal mischief. 5 men, 3 students, 2 non-students due to underage drinking. 1 male student for underage drinking and violating Indiana code. A male student with underage drinking and public intoxication. An act of disturbing the order of a male student. One female student for disorderly conduct and harassment. One female student was referred to the IUP's Office of Community Standards and Student Affairs for disorderly conduct.
IUP officials have also provided assistance to the Indiana State Police on three occasions, to the State Police and the State Alcohol Enforcement Administration on one occasion, and to two roadblocks where verbal warnings have been issued. 1 property found, 1 alcohol in dorm room, 2 fire alarms tripped at IUP's Punxsutawney campus, homecoming parade Saturday morning and his IUP-Slippery Rock football Saturday afternoon was manned for the match.
During the Friday/Saturday activity, one non-student male was arrested for possession of marijuana, public intoxication, empty containers, underage drinking, and disorderly conduct. One male non-student for driving under the influence, underage drinking, and related traffic violations. 1 female student with underage drinking. and three non-student fugitives from justice.
Activities on Saturday/Sunday included the arrest of one male non-student for simple assault and harassment. One male student for simple assault, public drunkenness, and disorderly conduct. He is a non-student male who was arrested as a fugitive from the police. One female student was charged with underage drinking, public intoxication, and disorderly conduct.
A summary from the Pennsylvania State Police Friday night through Saturday included three DUI arrests, two alcohol and other drug arrests, and one drug arrest. Two drug possession arrests. 1 arrest for riot/mass gathering. 1 arrest for violating firearms and swords law.
From Saturday to Sunday, there was one DUI arrest, five drug possession arrests, and three firearms arrests.
Civil ambulances had two calls early Saturday for fights and poisoning injuries, three calls Saturday night through Sunday, two for medical and one for poisoning.
Few other issues have been reported. In White Township, there was one complaint late Saturday/early Sunday about loud music on Grandview Avenue, but officials said it was quickly resolved.
https://www.indianagazette.com/news/police_emergency_and_courts/officials-report-busier-than-usual-homecoming-weekend/article_66d6e06c-88d2-5f97-879a-aeee39113bbc.html Authorities report the weekend of "busy than usual" | Police, emergency, court