Lifestyle
After spending 40 years on the First Baptist, organist Tom Brennemann will perform at St. Luke's Episcopal.Faith and values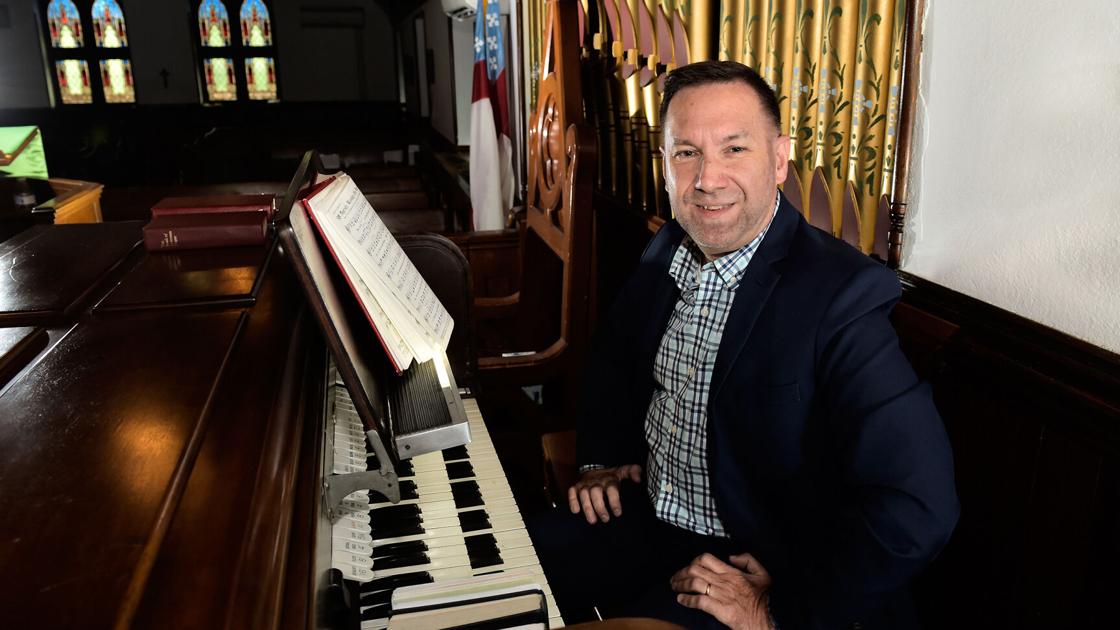 Organist Tom Brennemann has a favorite quote about music from Martin Luther in 1517.
"Next to God's Word, the noble art of music is the greatest treasure in the world. This precious gift was created for the clear purpose of God praising and praising our Lord. It was given only to people to remind himself of that. "
Breneman has shared that "precious gift" for over 40 years.
Brennemann has been playing the organ since he was nine years old. At the age of 13, he was a provisional organist at the Zion Lutheran Church in East Petersburg, and at the age of 15, he was the First Baptist Church, 612N. I was hired as an organist on Duke Street.
"I couldn't drive yet," he said. "My dad had to take me."
However, the congregation recently sold the city's church, which included an organ. The first Baptist is currently worshiping at the 2124 Old Philadelphia Pike Faith Evangelical Congregational Church, which has no organ.
So, 43 years later, Brennemann went ahead.
The first Baptist will say goodbye to him at 11:15 am on October 3rd, followed by a picnic at East Lampeter Park.
Rev. Paul Fitzgerald was a First Baptist minister from 1990 to 2002.
"He's just a great person," Fitzgerald said of Brennemann. "He's really great, and I hate losing him. I wish I had the money to buy an organ and keep him."
Brennemann is currently Mount Joy's 209 S. Market St. He is one of two organists at St. Luke's Episcopal Church in Tokyo. Organist Beth Warren and he take turns playing every other Sunday.
"Tom is a very talented musician," says Rev. Ingrid Andersen, Rev. St. Luke's. "He literally removed all stops for the bishop to visit St. Luke at the end of August. The congregation rarely hits voluntary applause at the end of worship, but they did. "
He is also on the list of surrogate organists, most recently playing at the Christ Lutheran Church on West Strawberry Street.
Previously, he was a piano accompaniment to the praise team of Mount Joy's Chiques Joint Methodist Church, where he accompanied the Junior Choir when the First Baptist praise team was launched.
"I also helped provide some new ideas and ideas when they started the children's bell choir," Brennemann said. "Even if I didn't belong, it was my church. I met a lot of friends. It became a church family for me."
He is now worshiping at Chiques UMC, the church where his wife Diane grew up, where she and her children are worshiping.
Lancaster's Brenmanz will celebrate his 37th wedding anniversary on September 22nd. They have a son, Ryan, 33, who lives in Mount Joy with his wife, Elizabeth. Chelsea, 28, the wife of Caesar Santiago of Marietta, has a son, Caleb (3), and a daughter, Meila (8 months).
"They are precious," he said, saying Caleb was interested in playing the keyboard. "No one else is interested. Ambitious musicians may join."
Breneman has a full-time job as a Senior Client Services Representative at Fi-Tek, a trust banking software company, working in the King of Prussia office.
Born in Lancaster to the late Robert and April Brennemann, he graduated from Hempfield High School in 1980 before attending a class at Millersville University.
While in high school, he worked for Core States Bank and joined Fi-Tek 10 years ago after working in the Trust Department of Lancaster County Bank for 34 years in 1986.
But all the while, music remained a part of his life. He played in many different places, including the Washington National Cathedral. There, Brennemann says he played six times.
"You are alone in a huge cathedral," says Brennemann. "As an organist, it's just great. When you take your hands off the keys, you'll hear the reverberation in this vast space."
The St. Luke's organ is a small pipe organ. In the first Baptist, it was electronic.
Each organ has a different performance, and the sound and range are also different.
"It's fun to be an organist," he said. "For me, it relieves the stress of my work. Playing the organ or piano is a great escape for me."
He has attended many weddings and funerals, but pointed out that even before COVID-19, there was a tendency towards modernism towards electronic and recorded music at weddings.
"Church organists are a dying variety," he said. "There are some, but not many. It will be interesting to see what happens in the future. Pipe organs are very expensive to maintain and many congregations do not have the money to maintain. . "
Still, Brennemann says he worked at the First Baptist and enjoyed playing in other churches. He says it allowed him to foster friendships with different ministers over the years.
"It's fun," says Brennemann. "It's a really great experience."
After spending 40 years on the First Baptist, organist Tom Brennemann will perform at St. Luke's Episcopal.Faith and values
Source link After spending 40 years on the First Baptist, organist Tom Brennemann will perform at St. Luke's Episcopal.Faith and values