Pennsylvania
A man who goes home after spending 150 days in a hospital fighting COVID-19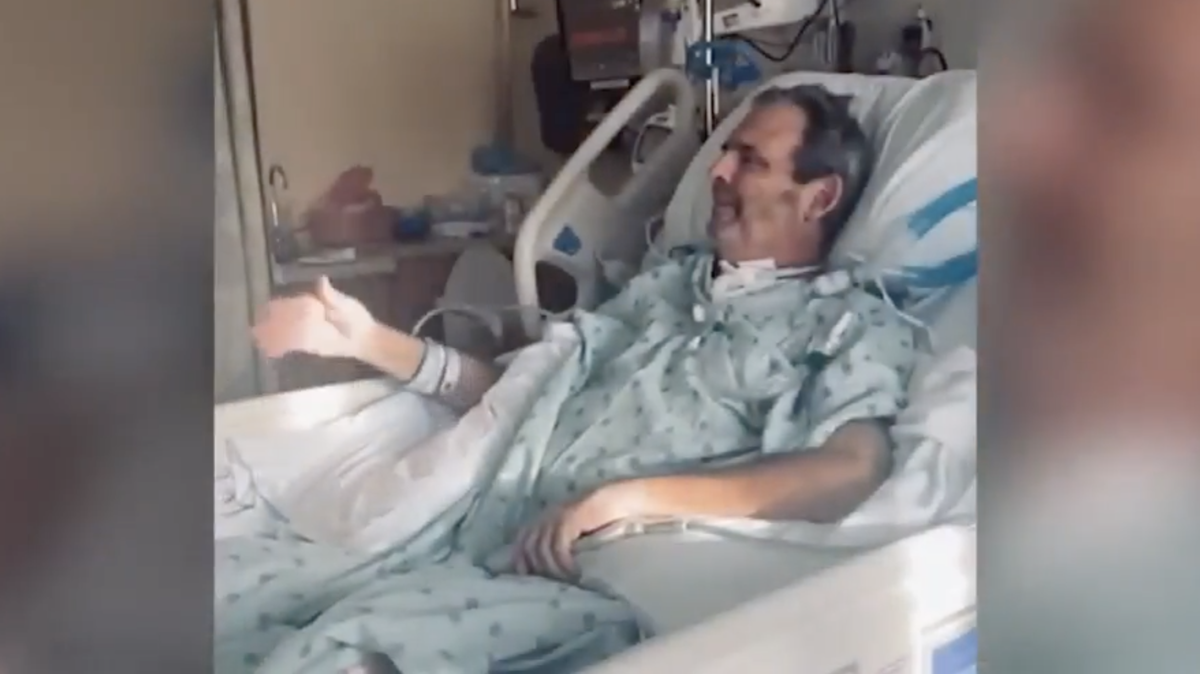 Sgt. After spending 150 days in a hospital hitting COVID-19, Charles Warren fought to hold back his tears, thinking of going home. On Wednesday, he will leave the rehab hospital in Baton Rouge, Louisiana and return home. "It will be a very moving day. I finally met my family. My child. After looking only inside the hospital for 5 months, I finally looked outside. I remember getting on the hospital. I remember going to the emergency room. After that, I don't remember a lot. "This experience is something his family will never forget. His wife, Donna, said he needed a ventilator to code and breathe at least four times. "He had three chest tubes. I want to say he was in a coma for three days. The doctor said," It seems that the organs aren't working and everything is shut down. " "He hasn't given up," I said, "Donna Warren told sister station WDSU. Charles said it was his faith in God that kept him alive. "The last thing I want to ask is that he wraps a healing arm around me. He did so to make me stronger and better. The power of prayer is wonderful," he said. Said. The Tangipahoa Parish Sheriff's Office, where Charles worked, posted a Facebook message congratulating him in a well-fought battle for almost three years. Charles has a message to COVID-19 in other battles: "This power of the brain is important, so say,'I'm not going to give up.' Never give up. Fight it. That way, you're more likely to come out on top of it. "
Sgt. After spending 150 days in a hospital hitting COVID-19, Charles Warren fought to hold back his tears, thinking of going home. On Wednesday, he will leave the rehab hospital in Baton Rouge, Louisiana and return home.
"It will be a very moving day. I finally met my family. My kid. After looking only inside the hospital for 5 months, I finally looked outside. I remember getting on the hospital. I remember going to the emergency room. After that, I don't remember a lot. "
That experience is something his family will never forget. His wife, Donna, said he needed a ventilator to code and breathe at least four times.
"He had three chest tubes. I want to say he was in a coma for three days. The doctor said," It seems that the organs aren't working and everything is shut down. " "He hasn't given up," I said, "Donna Warren told sister station WDSU.
Charles said it was his faith in God that kept him alive.
"The last thing I want to ask is that he wraps a healing arm around me. He did so to make me stronger and better. The power of prayer is wonderful," he said. Said.
The Tangipahoa Parish Sheriff's Office, where Charles worked for nearly three years, posted a Facebook message congratulating him in a well-fought battle.
Charles has a message to other combat COVID-19:
"This power of the brain is important, so say,'I will never give up.' Never give up. Fight it. Then you are more likely to come out on it. "
A man who goes home after spending 150 days in a hospital fighting COVID-19
Source link A man who goes home after spending 150 days in a hospital fighting COVID-19